https://www.youtube.com/embed/0aevd3Vqylk Americans, Doug Anderson, Iraqi war vet and bodyguard from New Jersey and Jimmy Smith, a professional MMA fighter and former maths teacher from Los...
How would you solve the world's oldest and most difficult crossword puzzle? Watch this video to learn how one man is approaching this challenge. https://www.youtube.com/watch?v=kwYxHPXIaao Do...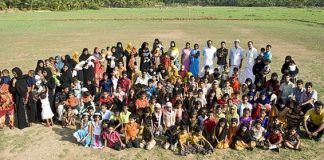 Kodinhi is a village in Malappuram district in Kerala. The village is situated close to the town of Tirurangadi and is home to around...