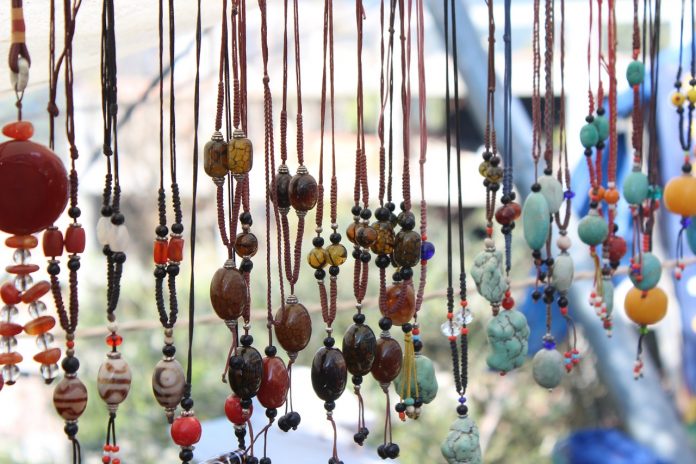 It was in the month of March last year when my parents wanted to visit Dharmasthala and stay at an ashram for a month. There was no plan for Sringeri at that time. My sister and I tagged along thinking it would be good to keep them company for the long drive and we will also find out the kind of place they will be staying. We managed to get a safe and reliable car on rent in Bangalore and headed towards Dharmasthala. It took us nearly seven hours via NH 75, including breaks and refueling. Finally, when we reached and got our parents settled with their accommodation and all, my sister and I decided to explore a little and extend our stay by a couple of days. We made Dharmasthala as our base and planned a quick tour.
A different Dharmasthala
Of course, Dharmasthala is primarily a pilgrimage hotspot. But we were pleasantly surprised to find two remarkable sightseeing places-
The Netravathi River Barrage- One of the most unpolluted water bodies that I had found in the open nature, this river area was quite scenic. There were arrangements for pilgrims and tourists to take bath and there was quite a crowd in the bathing areas. So we left the crowd behind and reached a natural enclave on another end of the barrage, where it was surrounded by huge boulders and lots of greenery. This site was divine in its own way and much cooler than the rest of the town.
We continued our exploration and headed to Ujire. Now, this was my sister's suggestion. An avid reader, she always comes across strange locales that I have never heard of. Apparently, this is an obscure little town near Dharmasthala which is famous for the Bandaje Falls. It was another 25 Km from where we were. I had probably underestimated this place because once we reached, I was in absolute awe.
Surrounded by thick deciduous forests and steep cliffs of sandstone and granite, the Bandaje Falls was a real visual treat. And since it was still not peak summer, the mountain tops remained misty, adding to the drama. We could spot a few trekkers and assumed this was a good place to trek or probably camp. I asked a couple of them and learned that there is a regular trek route to the Alekan Falls nearby.
Scenic Sringeri
While talking to locals, trekkers, and people here and there en route, we figured that Sringeri, about two hours from Dharmasthala would be another interesting place to visit. This is yet another famous pilgrimage destination. They say a visit to Dharmasthala goes hand in hand with a trip to Sringeri as well. To ensure a pleasant journey, always book a top-rated cab from Bangalore to Sringeri.
Our first stop was at Kalasa. The town is famous for a host of temples. But as I had expected, the place had more to it than being a divine destination. The town is settled in the middle of dense greenery, and I could already see how it would look during the rains. There was a hanging bridge which looked like the main attraction of the place. We were just in time for sunset. We stood there on the bridge, watching the sun paint the sky, clicking photos and wishing our parents could join us.
We stayed over for the night because we had big plans for the next and the last day of our trip.
Discovering a rare rainforest
As a kid from the 80s, I would feel nostalgic if I could be at the same location as my favorite TV show. That's why we headed to Agumbe the next morning.
At barely 30 Km from our hotel, we could reach one of the rarest and last remaining rainforests of the country. It took us less than an hour to reach the valleys below from where most treks started. A place so rich in vegetation, that the sun hardly reaches the interiors of the forests and the adjoining valleys, keeping the region cold, dark, and moist. No wonder they call it the Cherrapunji of the south. And cutting through the monotony of green, there were these milky white waterfalls, turning the entire horizon into live painting. As we continued to walk through the narrow, earthen roads, we could hear a few wild birds like the trogon, hornbills, and yellow-throat bulbuls. We reached all the way to the Sunset Point Hill, where there was a sighting area made for tourists to enjoy the panorama. They said one could even catch a glimpse of the Arabian Sea on a bright sunny day! It was hard to believe that we lived so close to such an abundance of nature.
With temples, mutts, and spiritual centers (like the one my parents went to), anyone seeking peace and respite from life's complications can find solace in these pilgrimage destinations. But without visiting any of these places, we also found our place of serenity, amidst the magnificent gifts of nature. At Dharmasthala and Sringeri, I discovered the magic of Karnataka's rich natural heritage and that changed my perception towards these destinations forever.