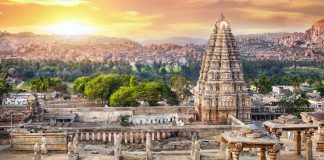 Ancient Vijayanagar, now known as the village of Hampi was the capital of the greatest and one of the most famed Hindu Kingdom of...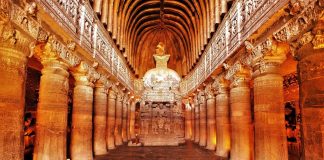 Rock-cut architecture is the practice of creating a structure by carving it out of solid natural rock. There are more than 1,500 rock-cut temples...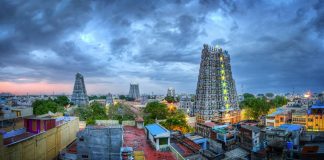 There is no chance of missing these colorful temples in India as they're painted every shade of the rainbow. Meenakshi Temple is a master piece...