8 Heritage Sites in Uttarakhand
Home to some of the most iconic and spiritual hubs in the world, Devbhoomi Uttarakhand is more than just lush green rolling valleys and snowcapped mountain peaks. Dotted with temples dating back to the ancient ages and a well preserved range of national parks and sanctuaries, Uttarakhand represents a complete picture of how coexisting with nature and preserving heritage looks like.
If you are planning on a visit to Uttarakhand then these heritage sites should not be missed out on:
Valley of Flowers
Situated in the Chamoli district of Uttarakhand this UNESCO world heritage site is known for its colorful and rich diversity of flowers. Perched at an elevation of 3,352 to 3,658 metres above sea level this rugged mountain wilderness filled with pleasing sights, charming vistas and a colorful collection of birds and animals. During the ancient ages this valley was frequented by a number of rishis looking to meditate in its lush green undulating landscape. If you want to encounter the valley in its full bloom then the post monsoon month of August is recommended. The valley explodes with colors and springs to life after a refreshing rainfall.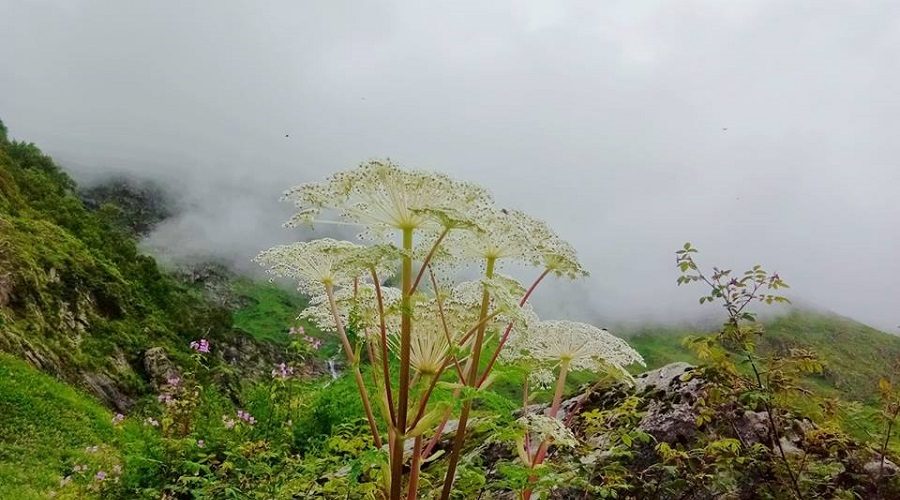 Nanda Devi National Park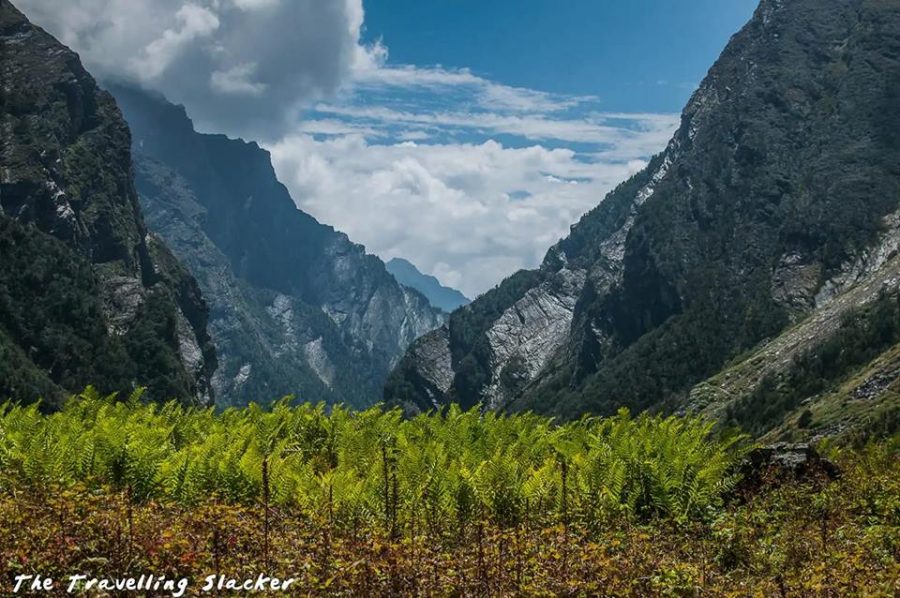 Established in the year 1982 at an elevation of more than 3,500 metres above sea level this national park is deemed as a UNESCO world heritage site in the year 1988. Dominated and framed by the majestic Nanda Devi peak and situated in the district of Chamoli this national park is known for its spectacular collection of some of the most stunning Himalayan and high altitude fauna. The entire ecosystem of this park displays a unique climate and topography which is believed to be the reason that supports this type of a wildlife culture. The park remains open to visitors for a period of just 6 months which starts from May and ends on September.
Jageshwar Group of Temples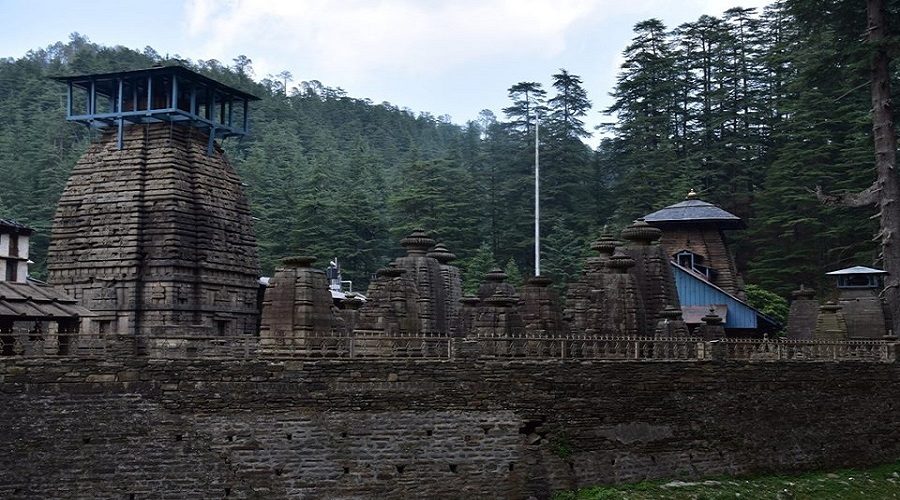 Jageshwar is a complex of over 100 Hindu temples and is also known for being one of the most legendary holy establishments of India. Located close to the district of Almora and established between the period of 7th and 12th century this cluster of temples has been created from a cut stone. Where some temples among the group are elaborate and impressive looking the other temples here are small and insignificant. The temples showcase a north Indian Nagara style of architecture and looks like a sight to behold amidst the surrounding lush greenery. While some temples here are dedicated to Lord Shiva other temples are dedicated to Lord Vishnu, Surya and Goddess Shakti.
Dwarahat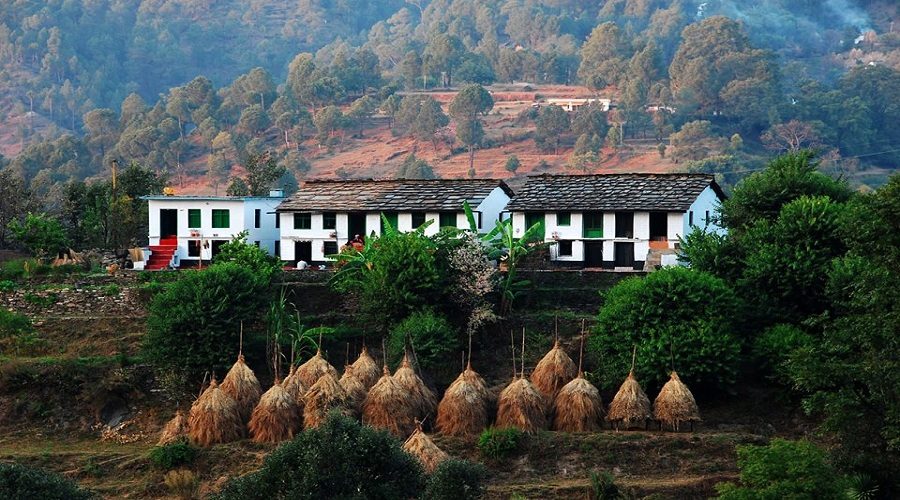 Popular nicknamed as 'the village of temples', the scenic town of Dwarahat is perched amongst the Kumaoni hills at an elevation of 1,510 metres above sea level. Translating literally into 'way to heaven' in the local Kumaoni language this place is extremely famous for its numerous temples constructed by the Katyuri Kings. The most popular attraction here is the group of 55 ancient temples here. This hill town of Dwarahat springs to life during the festive occasions when all the temples are decorated with colorful lights and decorative items. You will be able to visit temples dating back to 11th century where you can get to know about culture and customs of this region.
Katarmal Sun Temple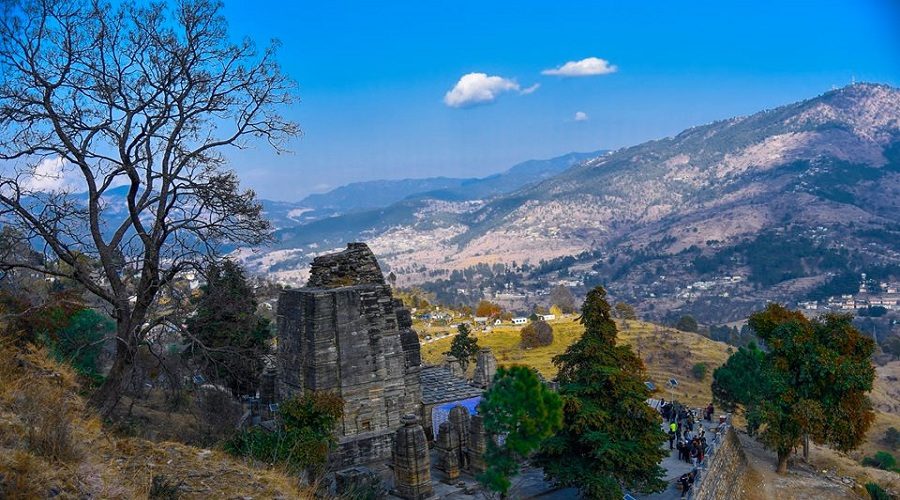 Built by the Katarmal sun temple by the Katyuri king between the 9th and 13th century this magnificent looking temple cluster is located at a comfortable and scenic distance of 17kms from the district of Almora. After the sun temple of Konark in Orissa this Katarmal sun temple is considered to be significant and is believed to be the only sun temple on the hills. The temple can be reached after covering a steep climbing distance of 2kms which is fruitful since the resulting views of the surroundings are stunning. Perched at an elevation of 2,116 meteres above sea level the main shrine of this temple is surrounded by a collection of 45 small shrines. Every feature of the temple, from walls to pillars and from doors to panels are covered in elegant and intricate carvings.
Baijnath Temple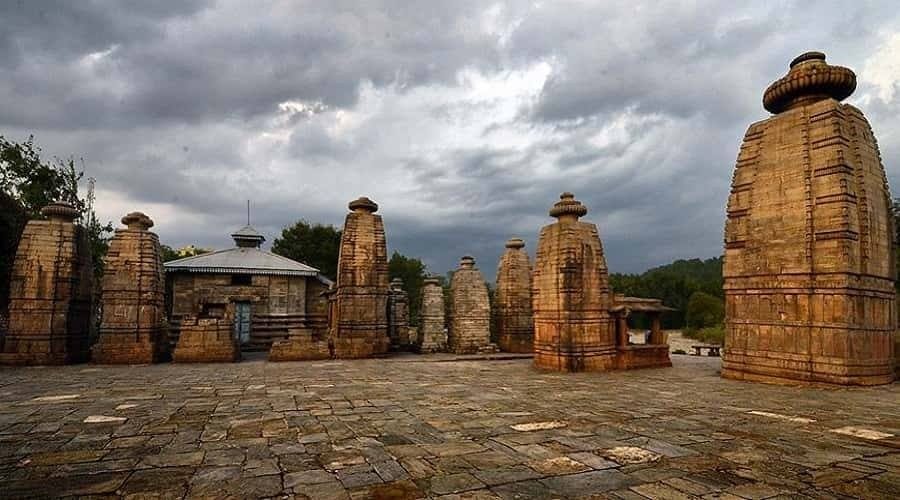 Baijnath group of temples consists of one main shrine dedicated to Lord Shiva accompanied with 17 subsidiary shrines. These temples form an impressive sight which is set against the pleasing backdrop of the snow clad mountain peaks. The temples are constructed by utilizing the Nagara style of architecture and dates back to 9th and 12th century AD. As the name suggests this temple is dedicated to a form of Lord Shiva i.e. Vaidyanath and this place holds immense significance since it is believed that Lord Shiva and Goddess Parvati were married right on the confluence of River Gomati and Garur Ganga.
Narendra Nagar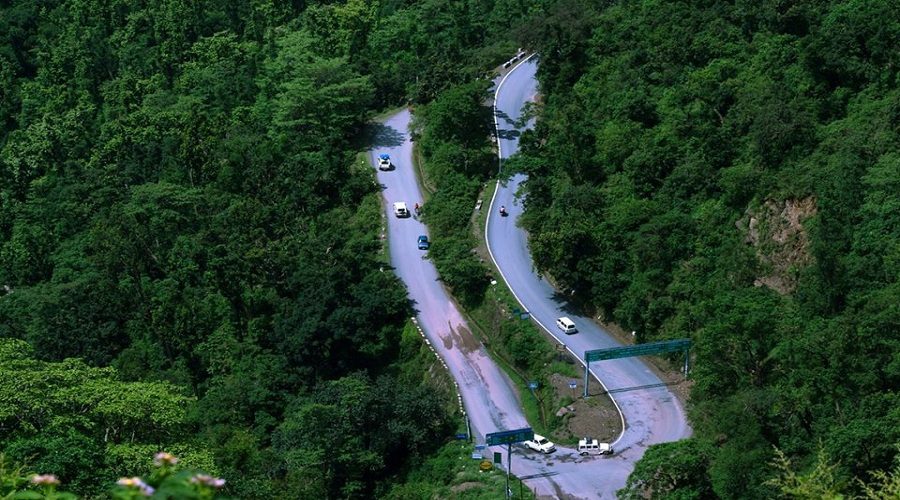 Situated in the district of Tehri Garhwal and brought to life in the year 1919 by Maharaja Narendra Shah of Tehri Garhwal this place is home to the small town of Odathali that is situated amongst the foothills of the mighty Shivaliks. This place is known for its scenic vistas as well as its proximity to the plains of Rishikesh and Haridwar which can be gazed upon during a clear day. This place holds immense mythological as well as historical significance since this was a hub for spirituality and meditation ever since the ancient ages. Sage Uddhav is believed to have performed penance here. Purasara, the founder of astrology, is also believed to have performed various experiments on the movement of planets and stars here.
Chaukhutia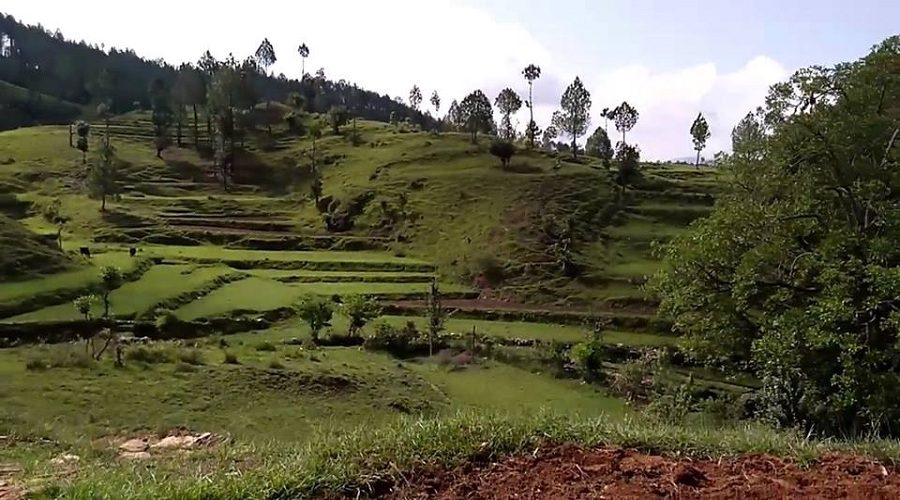 Situated in the hilly and stunning district of Almora right on the bank of river Ramganga, this place derives its meaning from the Kumaoni term 'Chau-Khut' that translates in to 4 feet or in this context it means 'four ways' or directions. The place is famous for its group of small temples that date back to the 9th century AD and was discovered during an excavation project in 2016-17. These temples consist of intact Shiv Lingas and are considered to be a [art of a bigger group of temples that adds to the heritage factor of this place. The place is a beautiful blend of spirituality and history combined in beautiful proportions with each other.