5. Meenakshi Temple, Madurai, India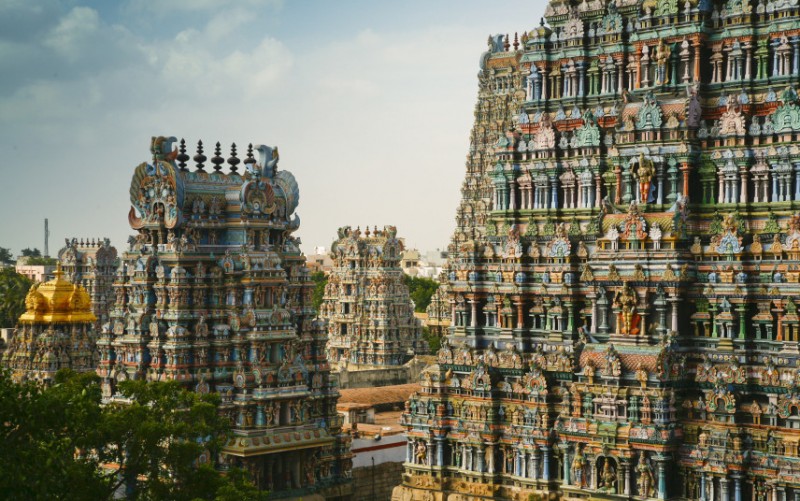 The Meenakshi Amman Temple is one of the most important Indian Hindu temples, located in the holy city of Madurai. It is dedicated to Parvati, known as Meenakshi, and her consort, Shiva, here named Sundareswarar. There are an estimated 33,000 sculptures in the temple. It was on the list of top 30 nominees for the "New Seven Wonders of the World". The temple has been mentioned for the last couple of millennia, though the present structure was built in the early 17th century.
4. Khajuraho, Madhya Pradesh, India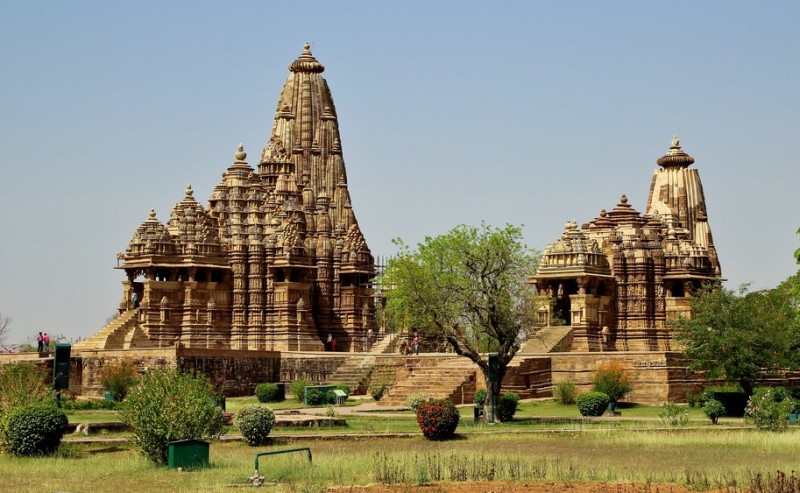 The temples at Khajuraho were built during the Chandella dynasty, which reached its apogee between 950 and 1050. Today only about 20 temples remain; they fall into three distinct groups and belong to two different religions – Hinduism and Jainism. They strike a perfect balance between architecture and sculpture. The Khajuraho temples are known worldwide for erotic sculptures of Kamasutra on the temple walls and are considered to be one of the seven wonders of India. It was enlisted as a World Heritage Site in 1986.
3. Angkor Wat, Cambodia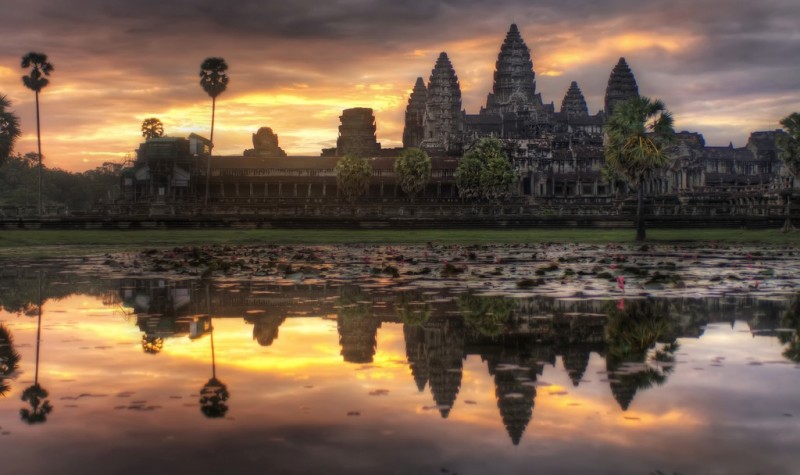 Angkor is located in modern day Cambodia and was once the capital of the Khmer Empire. Built between roughly A.D. 1113 and 1150, and encompassing an area of about 500 acres (200 hectares), Angkor Wat is one of the largest religious monuments ever constructed. Its name means "temple city." Originally built as a Hindu temple dedicated to the god Vishnu, it was converted into a Buddhist temple in the 14th century, and statues of Buddha were added to its already rich artwork.
2. Prambanan, Indonesia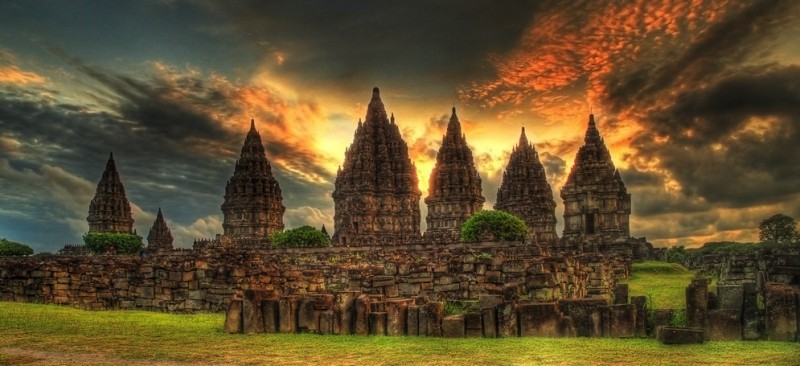 Prambanan Temple Compounds is the largest Hindu temple complex in Indonesia and one of the largest Hindu temples in south-east Asia. It is characterized by its tall and pointed architecture, typical of Hindu temple architecture, and by the 47m high central building inside a large complex of individual temples. The temple complex dates from the 9th century. The interior consists of more than 200 tower shrines that surround three inner temples dedicated to the three great Hindu divinities (Shiva, Vishnu and Brahma).
1. Akshardham Temple, Delhi, India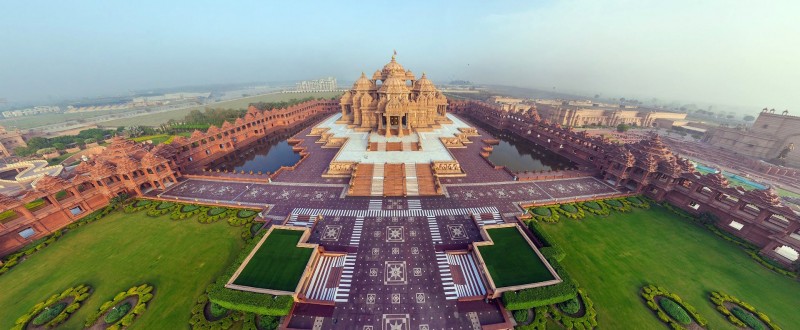 Counted among the world's wondrous houses of worship, Akshardham Temple in New Delhi showcases the blend of technical modernity with traditional architectural styles. Akshardham Temple was opened in 2005 after 300 million volunteer hours went into its construction. Covering an area of over 8,000 square meters, the grandeur and wisdom behind the temple is best when experienced.
There are countless amazing temples, monasteries, and sacred places of Hinduism scattered throughout Asia. If your favorite temple is not included, it is not a slight – We welcome your suggestion in the comment section below.